#WEAREHOPERED
Introducing the band that's making waves in the culinary world and the metal scene- We Are HOPE RED!
When most people think of metal, they think of headbanging, screaming, and moshing. But what about grilling, roasting, and sautéing? That's where Hope Red comes in, delivering an electrifying blend of culinary-inspired metal music.
Our music is like a five-course meal for your ears, with each song representing a different dish – from spicy jams that'll make your taste buds sweat to slow-cooked ballads that'll warm your soul. We're the band that's bringing together two worlds that you never thought would mix, and we're doing it with a side of humor.
So come on down to one of our gigs and let us feed you some tasty tunes and make you headbang so hard that your mohawk becomes a meatball. Just make sure you bring your appetite for both metal and cuisine, because Hope Red is serving up a feast for the senses!
Wanna know more?
Once upon a time in 2013, Hope Red was born and underwent a musical metamorphosis in 2014 to become the instrumental band we know and love today. Their first single, "Sötét Szél" (also known as Track#1) was released in 2014. they released their next banger Track#6 which was played on the famous BBC3 radio and was on the Slovak Public Radio FM Demovnica playlist for several weeks. And just to show off their impressive résumé, they've independently and professionally produced an album, seven music videos, a 30-minute documentary, and a dozen other videos.
Gastrometal and Track#3
But here's the catch, Hope Red represents a genre within instrumental music that they like to call "gastro metal". Why? Because two-thirds of their rehearsals are spent cooking and eating, and they believe that their love for gastronomy has a negative effect on their performance. All of this was showcased in the Track#3 music video. But according to their critics, "gastrometal" is just a fiction, a phantasmagoria. But the joke's on them because the opposite turned out to be true.
Before the Covid pandemic, Hope Red managed to create a unique experience at their club concerts by combining the audience's hearing and taste buds. They offered homemade experimental dishes (think smoked bacon chocolate, lemon lemonade-flavored jelly candy, homemade stangli with homemade BBQ sauce, etc.) which the audience could only consume while the band was playing. It might sound crazy, but it created a whole new level of enjoyment, as seen in their documentary You have to eat! documentary, and in the Track#2 music video.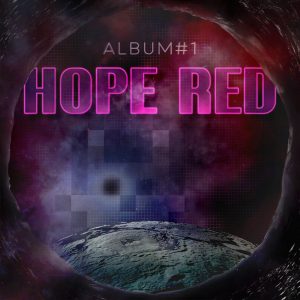 ALBUM#1
In 2021, Hope Red finally released their first album ALBUM#1, which contained songs written between 2014 and 2017. The drum recordings were made in the wine cellar of the Gila Recording Studios in Galanta, Slovakia, and they used countless microphones to create a unique sound. The album cover features outer space and a fox emerging from behind a planet, reflecting their alternative genre "space-amusing ambidjent".
Track#7
Hope Red, has released the most mind-bending music video yet – Track#7. Watch as two members of the renowned Csali Folk Dance Ensemble go head to head with actress Fanni Hostomsky, all while rocking a horse head. And don't worry, it might seem strange at first, but trust us, there's a method to their madness. The secrets behind the talent show, the horse head, and their funky fashion will all be revealed in the highly anticipated "Track#8" video, coming to you in 2023.
Coconut Winter – The band's alter ego
But wait, there's more! Hope Red also has a wild alter ego, "Coconut Winter," for all the wacky ideas that just don't fit in their musical concept. Their first performance as Coconut Winter was the wild and wacky Vennifogó!, and they even wrote a fun tune called Legend of the Fox to pay homage to their furry friend who lived next door to their rehearsal room. And let's not forget the hilarious Chicken Dance,  the quirky L'eau P'red perfume commercial, the wild Track#4 lyrics video, and their half-hour documentary extravaganza, "Enned kell!"
In 2017, they hit the summer with a smash hit Summer hit, selling it for 300 euros on Bandcamp. They still can't believe their luck. A year later, they dropped the punk-rockin' sequel, Summershit.
What does Hope Red mean?
A natural state in early February, when there was no snow in Pered, Slovakia (the home of the band) ('snow in Pered' translates to hó Pered in Hungarian).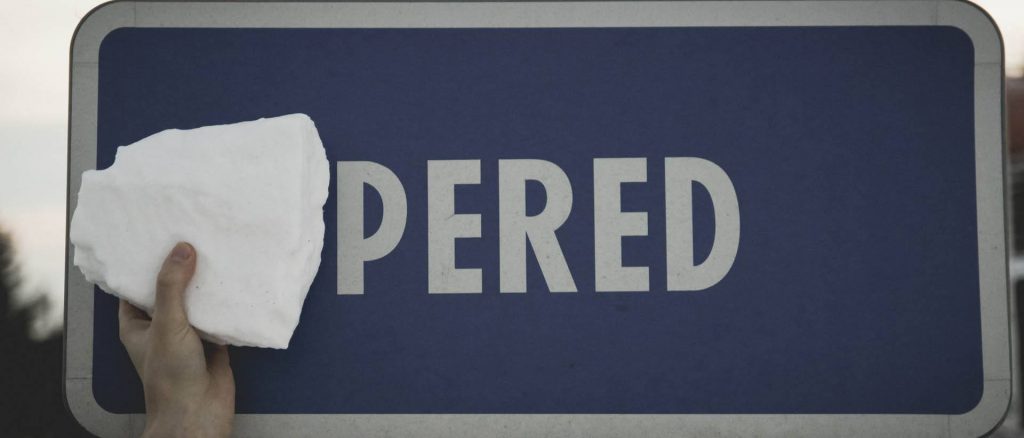 Everything on our own
Hope Red is a band that builds its own world, and they do it all themselves! Guitarist Ádám Szabó 'Gila' is a sound wizard and studio boss who makes their albums a reality. Guitarist Sándor Laczkó is a film guru and video mastermind in his day job and is the brain behind their visuals. And drummer Kristóf Domján? Well, let's just say he keeps the beat like a boss! Get ready for a wild ride with Hope Red!
Future
The band has recorded two new songs, Track#8 and Track#9, for which we will record and release two new music videos, expected in 2023.
Give us a follow on Facebook, Youtube, Instagram and Spotify!