#WEAREHOPERED
The beginnings
The band was founded in 2013 and has existed in its current form since 2014. The first single was released in 2014 under the title Sötét Szél (also known as Track#1), after which Hope Red transformed into an instrumental band. Two years later, in 2016, the band released their next single, Track#6, which was played on BBC3 (UK radio). For several weeks, it was also on the list of the Slovak Public Radio FM Demovnica. As of today, the band has independently and professionally produced an album, seven music videos, a thirty-minute documentary, and a dozen videos.
Gastrometal and Track#3
Hope Red also represents a specific genre within instrumental music, which we refer to as gastro metal. Since two-thirds of the rehearsals are spent cooking and eating, we claim that the love of gastronomy has a negative effect on the band's performance. All of this was presented in the Track#3 music video.
According to the band's critics, gastrometal is a non-existent genre, a fiction, even a phantasmagoria. The opposite turned out to be true.
At most of the club concerts before the Covid pandemic, we managed to create a unique experience by connecting the audience's hearing and taste buds. We offer our audience homemade experimental dishes (e.g. smoked bacon chocolate, lemon lemonade-flavored jelly candy, homemade stangli with homemade BBQ sauce, etc.) which they can consume only when the band kicks in. This might sound silly, but it creates a whole new level of enjoyment. It has been shown in the You have to eat! documentary, and in the Track#2 music video as well.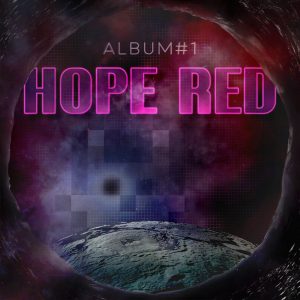 ALBUM#1
In 2021, the band's first album, named ALBUM#1 after much consideration was released, which contains songs written between 2014 and 2017. The interesting thing about the record is that the drum recordings were made in the wine cellar of the Gila Recording Studios in Galanta (Slovakia), where we had also shot the video for Sötét szél a few years before. Gila took his studio apart, bought many kilometers of new cables, and used countless microphones to create a unique sound for the album.
The album cover shows outer space and a fox (head) emerging from behind a planet, which reflects the band's previous work and alternative genre (space-amusing ambidjent as we used to call it).
Track#7
The music video released in 2020 is considered by many to be the band's most surreal video. At first glance, it may be incomprehensible why two members of the award-winning Csali Folk Dance Ensemble compete (dance) with actress Fanni Hostomsky, who appears in a horse's head, but we claim: there is a reason for everything. The antecedents of the talent show, the horse head, and the band's wardrobe will be clarified in the Track#8 video, which is expected to be released in 2023.
Coconut Winter – The band's alter ego
Since the members of the band have contorted themselves into many formations and styles since the beginning of the 2000s, gathering such experiences and ideas that don't explicitly fit into Hope Red's (musical) concept.
We created the band's alter ego, Coconut Winter, to express these themes and ideas.
The first CW performance is Vennifogó! which served as a concert invitation. The Legend of the Fox was meant to publicize the fox dog (RIP), who lived next to our rehearsal room – unidentifiable in terms of breed, but fox in terms of fur. The Legend of the Fox Dog lives on with us in the form of an independent fun song, and it added a lot to the band's identity. We wrote our first Summer hit in 2017, which we were selling for 300 euros on our Bandcamp page. We can't quite say yet if we have made a fortune out of it. A year later we released the second part of our Summer hit, but this one in a punk-rock style so we called it Summershit.
Other final products of mixing the band identities were the "Chicken Dance", the L'eau P'red perfume commercial, the Track#4 music video, and our half-hour long documentary, Enned kell! (You have to eat!) too.
What does Hope Red mean?
A natural state in early February, when there was no snow in Pered, Slovakia (the home of the band) ('snow in Pered' translates to hó Pered in Hungarian).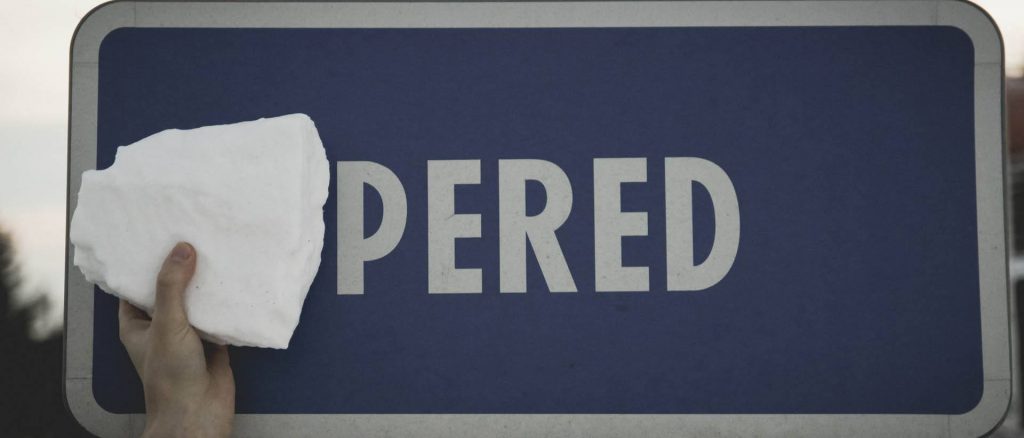 Everything on our own
The band builds itself and its imaginary world on its own. Ádám Szabó 'Gila' (guitar) is a sound engineer and studio manager. Thanks to Gila's self-sacrificing work, the album could be recorded in this form. Sándor Laczkó (guitar) is a director/dop in his civil occupation, and is responsible for the video content.
Kristóf Domján (drums) and András Szakál (bass) develop the basic themes on which the band is based as an active rhythm section.
Future
The band has recorded two new songs, Track#8 and Track#9, for which we will record and release two new music videos, expected in 2023.
Give us a follow on Facebook, Youtube, Instagram and Spotify!